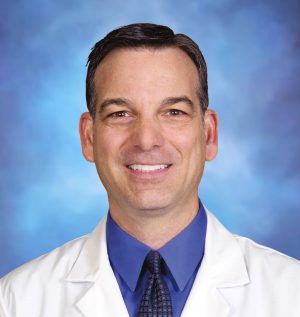 Paul A. Willette, DO, FACEP
Regional Medical Director
Paul Willette, DO, is an emergency physician with 18 years of clinical experience. He was trained at Akron General Medical Center in adult emergency medicine and Akron Children's Hospital in pediatric emergency medicine.
Dr. Willette completed his trauma training at the renowned Shock Trauma Unit of the Maryland Institute of Emergency Medical Services – University of Maryland. He is an Associate Professor in the Department of Emergency Medicine at Ohio University and is the Assistant Residency Director of Ohio University – OhioHealth Doctors Hospital Emergency Medicine Residency Program in Columbus, Ohio, where he develops the educational programs and rotations.
Dr. Willette is board certified through ABEM and ABOEM and holds active fellow status through ABEM. He serves on the editorial advisory board for Emergency Physicians' Monthly, contributing educational and CME activities. He also serves as a Physician Advisor for KePro, reviewing and investigating many quality care concerns for Ohio's Medicare beneficiaries; an expert reviewer for Hayes Plus, an independent medical review panel; and he performs medical legal case reviews.
Dr. Willette is pursuing an advanced degree through the American College of Physician Executives.