Promoting a healthy return to work
We keep recovery on track and reduce disability costs
To promote a successful, healthy return to work for employees who have a non-occupational injury or disease, Clinix Healthcare offers a proactive Disability Management program. Our services benefit the health of your workforce as well as your organization's productivity and benefits/cost management.
An employee's chance for a successful return to work increases if he or she returns soon after an injury occurs. Our services promote the early, appropriate return to work while providing recommendations to control the disability duration.
Clinix Disability Management services include:
Short-term, long-term and total disability reviews
Claim and specialty reviews by registered nurses and physician consultants with rehabilitation and disability expertise
A review for sufficient documentation to determine the appropriate disability absence duration
A review with the attending physician about any areas of disagreement
An Independent Medical Exam (IME) if requested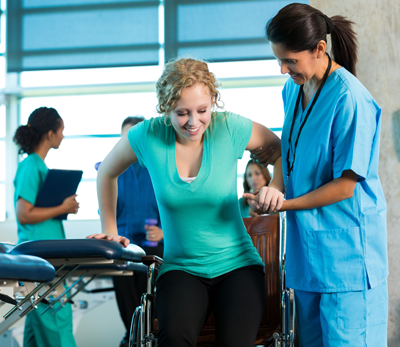 Clinix reviews the employee's diagnosis, age, gender, concurrent medical conditions, job functions and prescribed treatment regimen to determine disability absence duration.