Coordinating and simplifying claims administration
We encourage consumer accountability to lower healthcare costs with appropriate care
The Clinix Healthcare Utilization Management program helps channel employees to preferred providers and applies a simplified process to assist them through an acute care episode. Our experienced, skilled clinical team provides accurate, efficient patient care with effective cost management. We can provide specialty reviews when needed.
Clinix has earned full accreditation for Utilization Management from the American Accreditation Healthcare Commission/URAC.
We work with the patient and physician to develop a care plan that meets true treatment needs. We use nationally recognized clinical standards. Our program gives you additional control and flexibility in your managed care program. It includes healthcare education, support and referral services.
Our Utilization Management program features:
A national medical director and panel of specialty physician consultants
Patient discharge planning and short-term case management to facilitate continued at-home medical care
Detailed utilization reports customized to fit your needs
Claims negotiation for hospital and facility fees
Preferred vendor discounts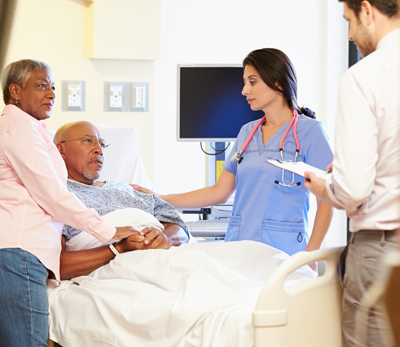 These services are provided with Clinix tools including:
"Clinix Healthcare's data management system provides a very valuable service. Clinix has a strong clinical background and meets criteria in states where they manage utilization reviews. Because of their platform, Clinix delivers how utilization should be done, and how it should integrate with a TPA and reinsurer. They're always open to improving their system to better meet clients' needs. Clinical protocols are spot on. Clinix follows through on timely information sharing and is very responsive."
– Ava Lillmars, Manager of TPA Services, PHP